Lake District
Lake Protection /Rehab Steering Council
Tony Migon, Chairperson
Bill Hass, Leader (Boating Safety & User Conflicts)
Pam Becker, Leader (Communication, Education & Youth)
Vicki Skinner, Leader
Bryan Neal, Leader (Water Quality, Lake Habitat, Fish & Fishing)

Vacant

, Leader (Aquatic Plants, Natural & Invasive Species)

Vacant

, Leader (Shoreline Protection & Rehabilitation)
Jack Magnuson, Leader (Storm Water Management & Non-Point pollution Mitigation)
Lake Management Plan:
A preliminary draft of the Lake Management Plan for Elizabeth Lake and Lake Mary has been prepared by the Southeastern Wisconsin Regional Planning Commission (SEWRPC). The draft is composed of two volumes which have been broken down into sections.
Please contact the Village Hall for an electronic copy of this report.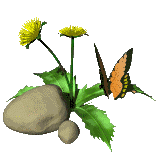 Helpful Links: